So remember when I talked about a certain beauty subscription box
here
. Well I gave them 4 chances and only 1 was a wow... So I ended it. Saved me $10 a month.
But recently I started to miss my little surprises every month
so I began a hunt for a new box.


I really wanted to try Glossybox because everyone says it's amazing
but I really don't want to spend $20+.


So the search continued. I looked at everything and every one I could find.
$15 a month and it had pretty good reviews. So I signed right up!
I just received my first box and I was pretty happy with it.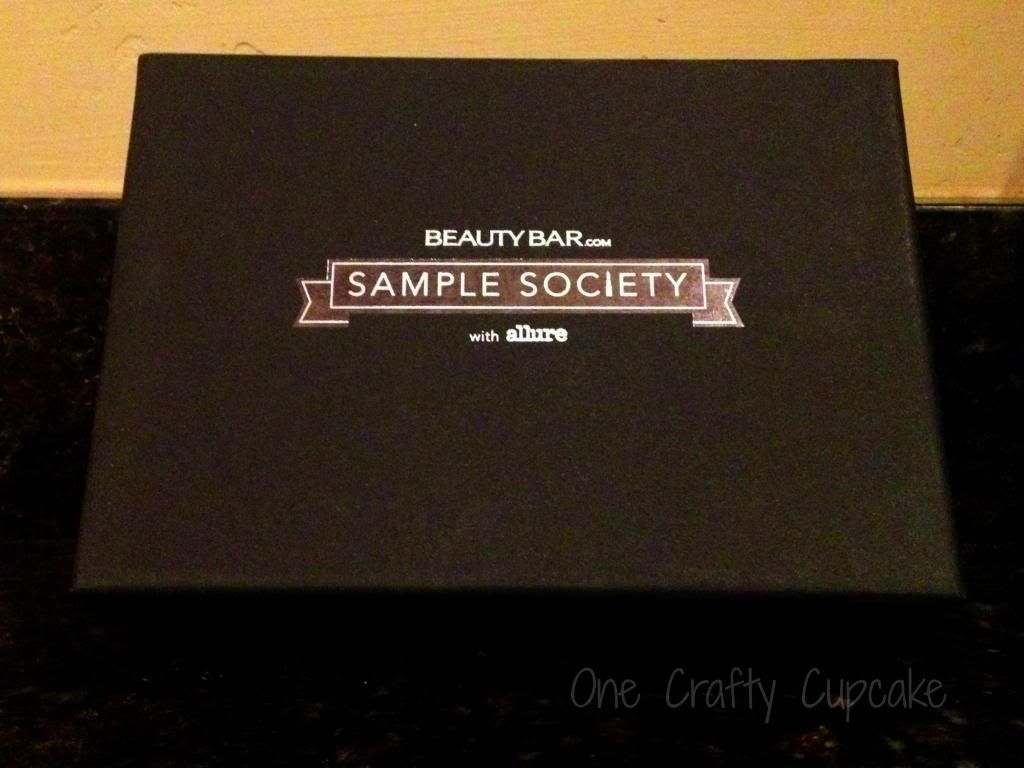 More horrible pictures under fluorescent lighting to come...
I was just excited to share it!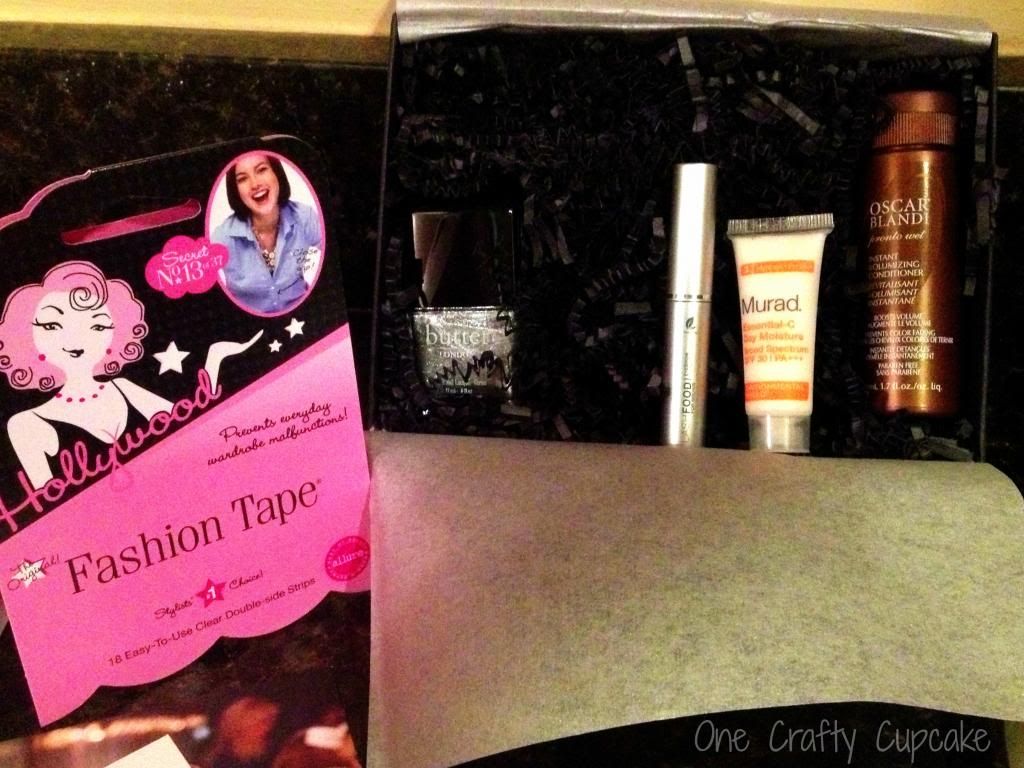 Inside my box were two full-size samples and 3 travel size.
I got:
Full-Size Hollywood Fashion Tape ($9.95)
Full-Size Butter London Nail Polish ($15)
LashFood Natural Eyebrow Conditioner (Full-Size is $90)
Oscar Blandi Instant Volumizing Conditioner (Full-Size is $24)
Murad Essential-C Day Moisturizer (Full-Size is $60)
So just with my two full-size samples I got more than I paid for.
I haven't tried everything but I like the concept of the LashFood.
It's supposed to stimulate growth in thins spots in your eyebrows.
Fashion Tape is good to have around all the time.
If you haven't tried it...do it. It'll change your life.
Well maybe not but it does help from showing your bra straps when you
wear a tank whose straps don't want to stay where they are.